Ted Hughes' Vacanas : Chart
© Ann Skea
This list comprises the first undeleted lines of consecutive poems written in a manuscript notebook now held in the Ted Hughes archive at Emory University. In my article, Ted Hughes' Vacanas: The Difficulties of a Bridegroom , I refer to this notebook as Hughes' Vacanas Notebook (VN) and I have numbered the poems according to this list. Suggested parallels with poems by Basvanna are indicated, and the date and place of the first publication of Hughes' poems are given.
Abbreviations:
p. = page number in Hughes' Vacanas Notebook; DOP = Date of first publication; B = Suggested parallel poem by Basavanna, as numbered in A.K Ramanujan's Speaking of Siva; G = indicates the poem's publication in the Epilogue of Gaudete, Faber, 1977; O = indicates publication in Orts, Rainbow Press, 1975.
*14 was published in The Listener, 16 June 1977, as 'He Gets Up in Dark Dawn'.
** This poem is on a loose sheet of paper tucked between the pages of the Vacanas Notebook at this point.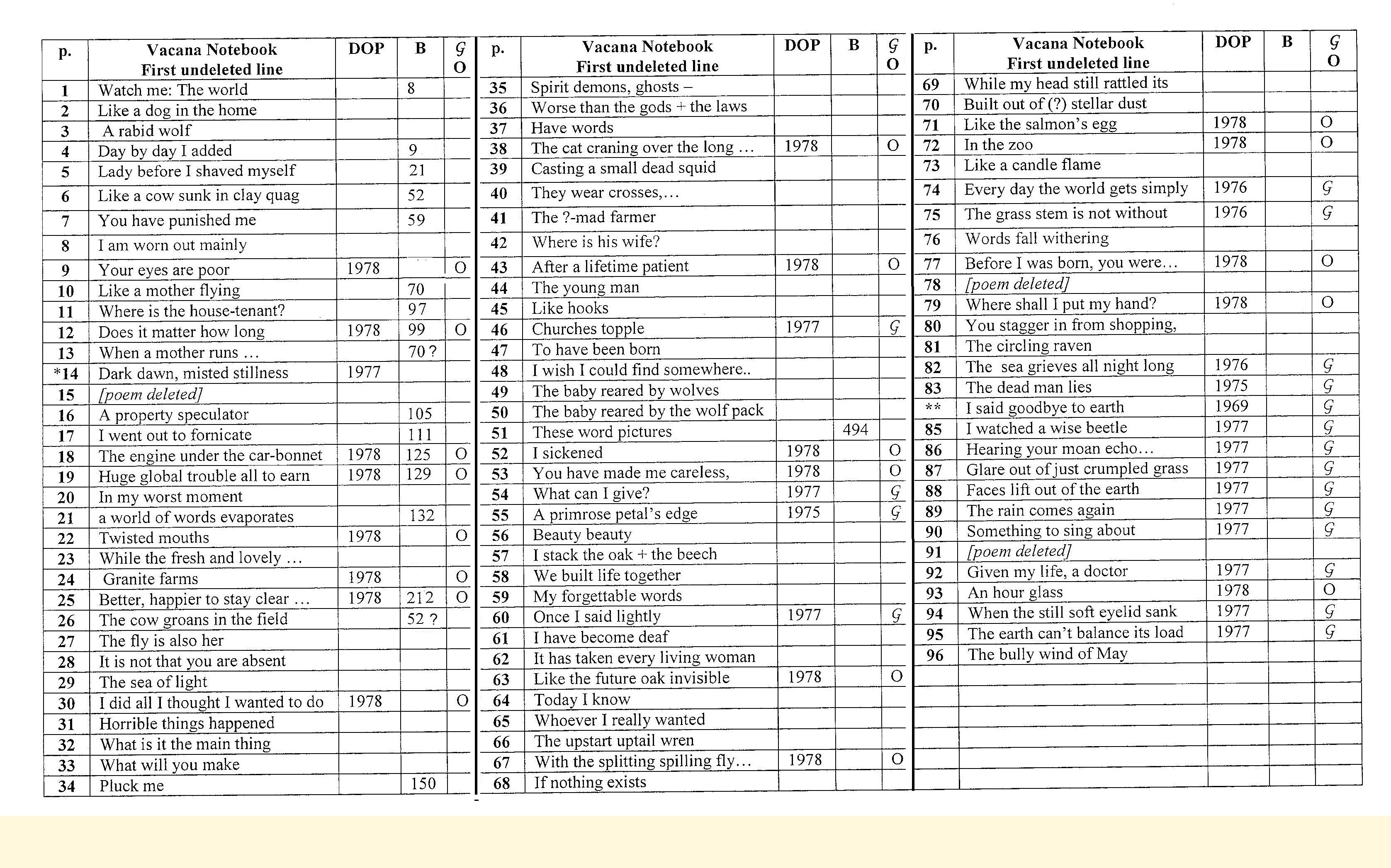 For permission to quote any part of this document contact Dr Ann Skea at ann@skea.com